Brief Introduction to the IGW – Ingenieurgesellschaft für Wasserkraftanlagen mbH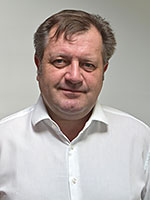 Sven Richter, CEO and proprietor of the IGW – Ingenieurgesellschaft für Wasserkraftanlagen mbH has been working in the field of hydroelectric power plants for over 25 years. Following an internship at the Wasserwirtschaftsamt Kempten (Kempten Water Supply and Distribution Offices) in 1990/1991 and after completing his studies, he first worked at smaller locations in Eastern Germany doing renovation and conversion work on small plants as well as performing preliminary assessments and feasibility studies for numerous hydroelectric power plant locations. At that time, he operated under the name "Sachverständigenbüro für Wasserwirtschaft, Wasserbau und Wasserkraftanlagen" (Expert Office for Water Supply, Hydraulic Engineering, and Hydroelectric Power Plants).
The Sachverständigenbüro für Wasserwirtschaft still exists to this day, and Sven Richter now acts as a publicly appointed and sworn expert or as an environmental auditor for small hydroelectric power plants, issuing reports for courts, insurance companies, and private customers.
He hired his first employee in the year 1992. As the result of large orders that then came, the staff had taken on the proportions it has today by about the year 2000. Eight permanent employees currently work at IGW mbH, assisted by freelancers and subcontractors working on specific projects. The employees are constantly engaged in continuing education and each have the necessary certificates and qualifications for things such as authorization to present building documents as well as special qualifications as structure planners and proficiency in languages (German, English, French, Norwegian, etc.).
In order to stay up on the latest, IGW mbH remains active in the area of research and science and has participated in multiple research cooperations with various universities as well as some graduate degree and university study projects on various hydroelectric topics.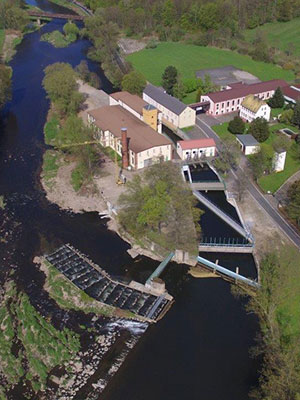 After many years of work in the new federal states, the company started receiving orders in the old federal states in 1996 and projects abroad were added to this in 1999. Today, the IGW mbH was and is active outside of Germany in about 30 countries, including Italy, Switzerland, Austria, Ireland, France, Poland, Bulgaria, Romania, Bosnia and Herzegovina, Macedonia, Slovakia, Montenegro, Czech Republic, China, Mongolia, Vietnam, some of the former CIS states, Pakistan, India, Panama, and the United States.
The IGW – Ingenieurgesellschaft für Wasserkraftanlagen mbH has a highly specialized team characterized by specialized, high-quality, punctual, and reliable work. This comprehensive expertise allows the employees not only to handle construction-related and hydroelectric content, but also to thoroughly resolve issues concerning things such as technical machinery, hydraulics, electronics, and legal matters.
Despite increasing project sizes, the small power plants and small hydroelectric power plants remain important to IGW mbH, especially considering that a multitude of small hydroelectric power plants with an output below 100 kW are expected to be erected in Germany alone over the next few years – representing a large source of untapped potential.